PCB Design
Schematic, PCB layout, Prototypes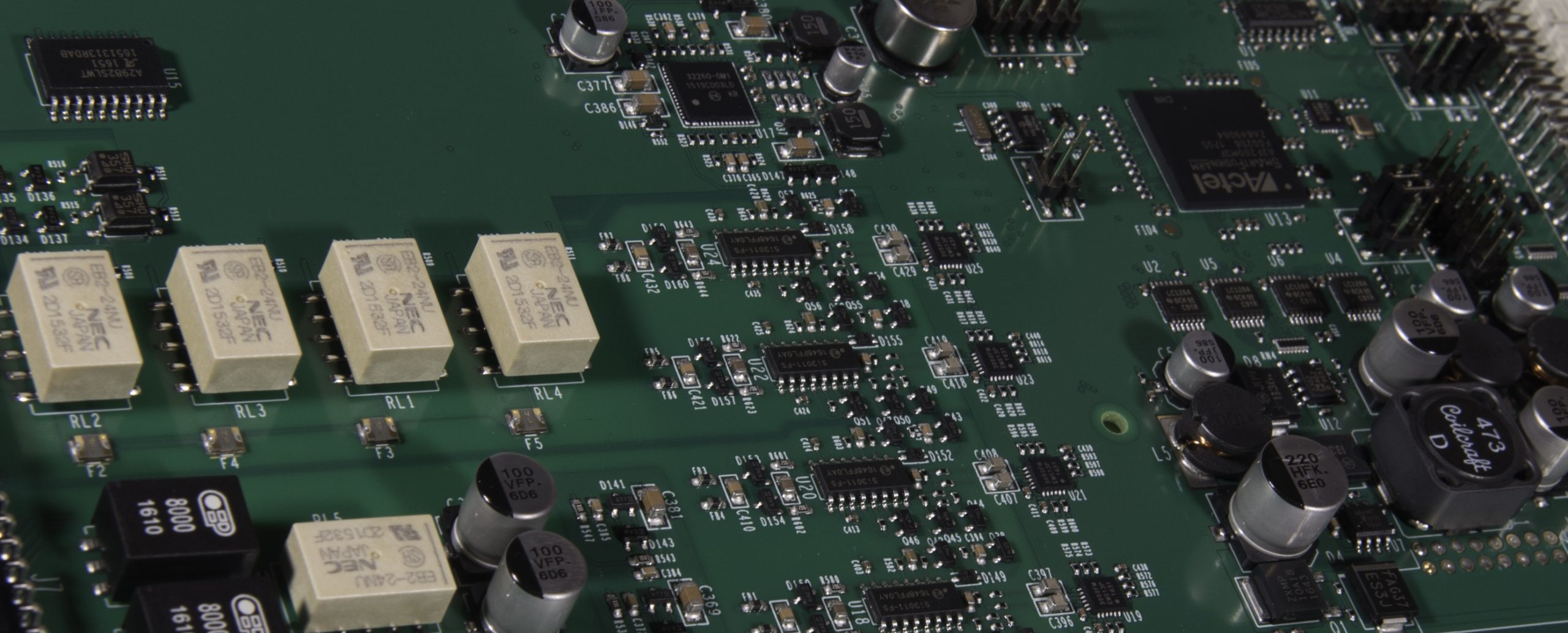 PCB Design
Electronic components are to be mounted on printed circuit boards – PCB. We are making PCB designs from idea to production. Schematic design, PCB layout and prototypes. We have the full process in-house for fast and reliable design protoyping and evaluation.
Schematic Design
We are using the latest tools when we make electronics and PCB designs. Schematics are drawn in modern professional development tools, and we have experience with analog electronics, as well as digital electronics and microprocessors. We also manage design with programmable logic, FPGA and system on chip (SoC).
When making circuit designs, we take into account component prices, as well as the technical specifications. Thereby we create fast and price-optimal product.
PCB layout
Having our own in house PCB layout department, with modern CAD software, ensures that our PCB design has a short time from idea to prototype.
Prototyping
Our workshop is prepared for making small productions of the circuit boards designed, including SMD component placement. This allows for fast prototyping. Very often we will also assemble the first small production series, before implementing the product in a real high volume production.